Älggi Alp Open: The Course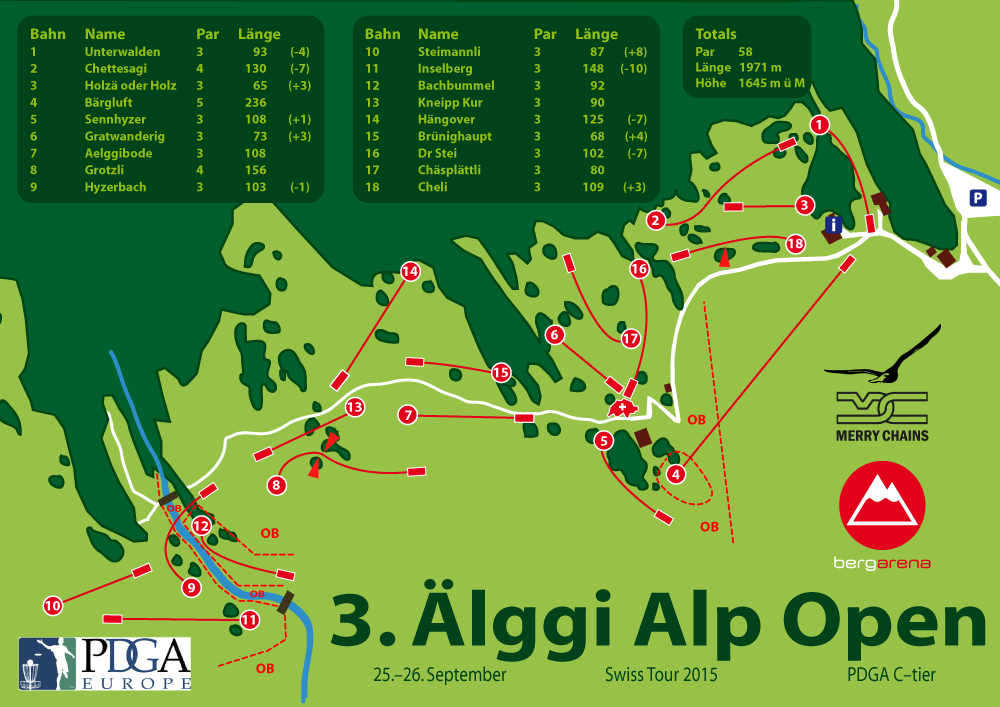 Please take note:
Environment: Älggi Alp Open is situated on a plateau 1650 meters above sea level. There are no big elevation changes, but locally the terrain may be deep (a marsh). We ask you to take particular care of the beautiful upland moor (natural reserve) and always bring your trash with you. The center of Switzerland is also a highly-frequented hiking area: please always respect and give the priority to visitors and hikers.
Equipment: We recommend good trekking or hiking boots (depending on the weather bring two pairs!). You will need WARM clothes and good rain gear - alpine weather can change really fast.